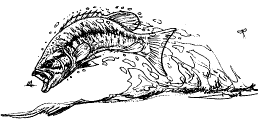 Check it Out



Headwaters:
a fish and angling art show
Christmas.......
Conranch
Reflections....
Here is a great selection of Hunting & Fishing magazines.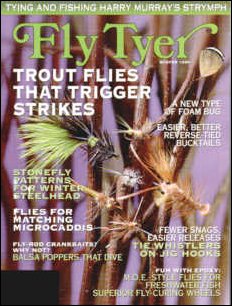 With 1200 Magazines to choose from you just can't go wrong
Help support this site by supporting our affiliates
All intellectual property and Pictures Copyright© of Robert Morger 1999. No reproductions of any material on this site is permitted without the express permission of the owner. All rights reserved.
The Onelist logo is a copyright of Onelist,Inc Copyright © 1998-1999, ONElist, Inc. All Rights
Reserved.
If you have suggestions or questions please contact rmorger@juno.com
Powered by counter.bloke.com
What does it take to raise Dry Fly Hackle? Q & A with Dennis Conrad owner of Conranch Dry Fly Birds.

John McBride shares some tips on adding bait to flies for panfish, in a series called Sweetening the Pot. Look for new articles by John in the future.
Reflections on the water great reading for your enjoyment.
Up-Coming Articles
Look for a article about making dubbing brushes.
Soon to have a article about the Lou Rossi Clouser.
Step By Step Construction of a tying table you can use while watching your favorite TV shows.
Tying with Wool some easy and effective woolhead patterns for your enjoyment.
More to Come.............