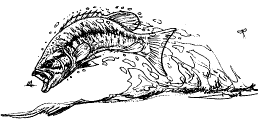 Check it Out



Headwaters:
a fish and angling art show
Here is a great selection of Hunting & Fishing magazines.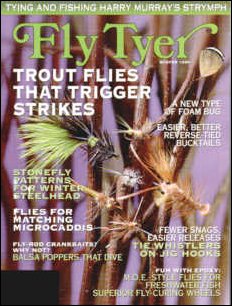 With 1200 Magazines to choose from you just can't go wrong
Help support this site by supporting our affiliates
All intellectual property and Pictures Copyright© of Robert Morger 1999. No reproductions of any material on this site is permitted without the express permission of the owner. All rights reserved.
The Onelist logo is a copyright of Onelist,Inc Copyright © 1998-1999, ONElist, Inc. All Rights
Reserved.
If you have suggestions or questions please contact rmorger@juno.com
Powered by counter.bloke.com
Tying with wool
Robert Morger
I have been experimenting with a material known as Sculpin Wool and really like the way it looks. It seems the more you pick at it after tying it in the more fishy it becomes. This is complimented by the ease of application. Even a beginner will get good results with it after a little bit of practice. In the images below you will find some of my wanderings, clousers and their variations, and saltwater baitfish and crustaceans.
Above you will find many variations of the clouser minnow using wool as the wing material. Most of these are around 3-4 inches in length tied on #2 Mustad 3407 hooks for saltwater use. Many also have rubber legs added for a little more action. Wool slims down a great deal when wet and would be a good choice for tying eels and other thin profile baitfish.
In the image above you can see some of the many ways you can use wool spun on the hook. This technique is similar to spinning deer body hair but much easier. Baitfish like shad, bluegill and mullet can easily be made using this technique. It is also good way to make crab patterns that are not heavily weighted but will get to the bottom quickly.

I will be adding more patterns and step by step instructions for spinning wool to this page in the near future.

Robert