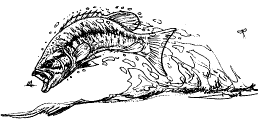 Check it Out



Headwaters:
a fish and angling art show
Here is a great selection of Hunting & Fishing magazines.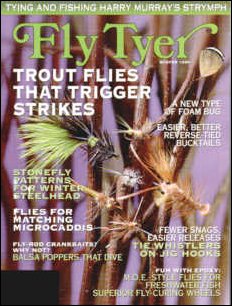 With 1200 Magazines to choose from you just can't go wrong
Help support this site by supporting our affiliates
All intellectual property and Pictures Copyright© of Robert Morger 1999. No reproductions of any material on this site is permitted without the express permission of the owner. All rights reserved.
The Onelist logo is a copyright of Onelist,Inc Copyright © 1998-1999, ONElist, Inc. All Rights
Reserved.
If you have suggestions or questions please contact rmorger@juno.com
Powered by counter.bloke.com
Bass Flash Wooly Bugger
Robert Morger
Bass Wooly Bugger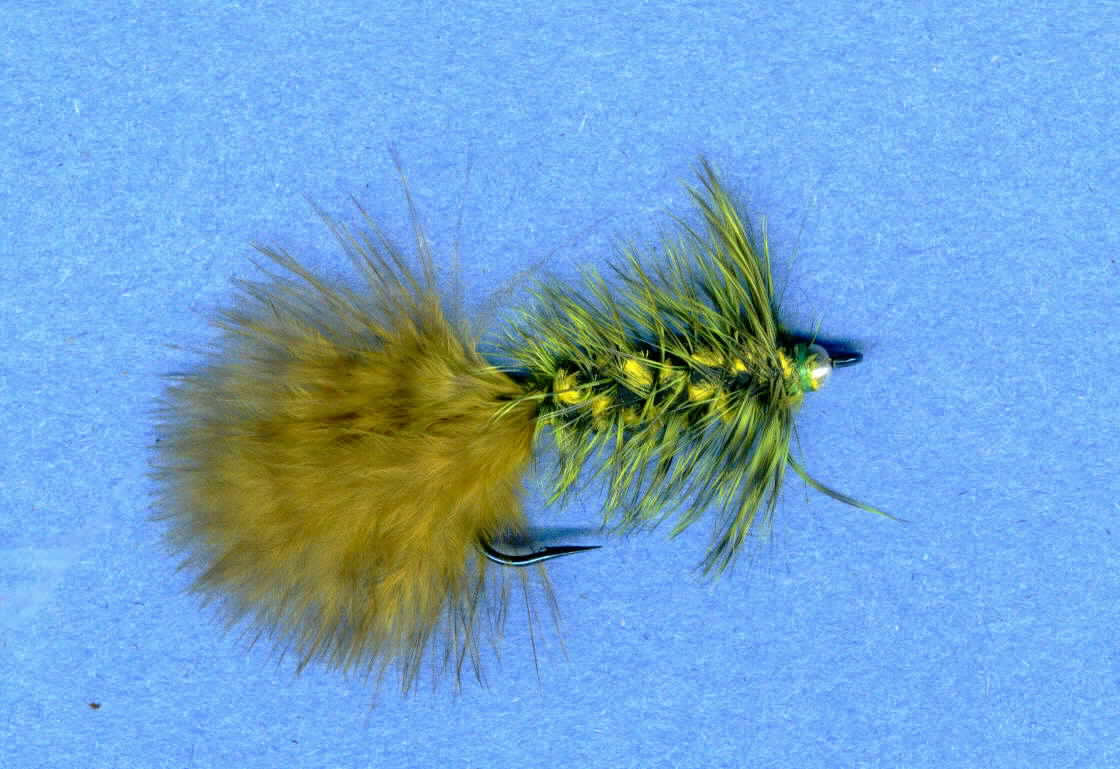 Hook: Eagle Claw 1/0 or 1 Lazer Sharp worm hook
Thread: Chartreuse monocord
Tail: Olive grizzly chickabou
Body: Variegated olive/black chenille
Hackle: Palmered chartreuse grizzly saddle
Head: Silver bead
Flash: 8-10 strands Flashabou or Krystal Flash

Flatten barbs and slide bead up to the eye of the hook, start thread behind the bead wrap back to the bend and tie in prepared chickabou feathers. If you are adding flash material tie in at base of tail feather and let the flash extend beyond the tips of the feather, the other end should be long enough to reach the bead head. Let the flash material hang and attach the chenille and saddle hackle, the hackle should be attached in by the tip, wrap the thread to right behind the bead head. Wrap the chenille tightly forward and make as fat a body as you wish, trap chenille with 2 wraps of thread behind bead. Pull flash forward along the sides and trap with a couple wraps of thread. Palmer the saddle hackle all the way to right behind bead wrap down tight with thread and trim excess. Finish as desired.