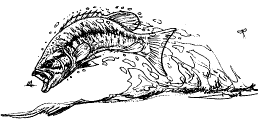 Check it Out



Headwaters:
a fish and angling art show
Here is a great selection of Hunting & Fishing magazines.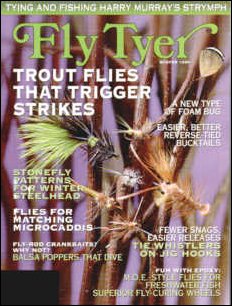 With 1200 Magazines to choose from you just can't go wrong
Help support this site by supporting our affiliates
All intellectual property and Pictures Copyright© of Robert Morger 1999. No reproductions of any material on this site is permitted without the express permission of the owner. All rights reserved.
The Onelist logo is a copyright of Onelist,Inc Copyright © 1998-1999, ONElist, Inc. All Rights
Reserved.
If you have suggestions or questions please contact rmorger@juno.com
Powered by counter.bloke.com
Bluegill Flies
hosted by Robert Morger
Great little balls of energy that just love to tear it up. These were probably the first fish you ever caught. Lets honor these little scrapers with your best bluegill pattern. If it floats, sinks or just hangs somewhere in between but was designed for taking bluegill then it is allowed. Join up to 15 other tyer's in sharing their fish catching patterns.

Flies need to be in the mail no latter than May 31, 2000.
Participants and Patterns
Richard Weathers

Bluegill Popper
Robert Morger

Panfish Polecat
Ray Evans

Silver Minnow
Marcus Harton

Steeve's Firefly
Rick Zieger

Bluegill nymph
Jack Miller

Foam Spider
Jeff Ferguson

Beadchain Rubberlegs
Dan Gober

Black Comet
Bob VanAmburg
Rubberlegged Eyeball
Jim Smith
Minnie Minnow
John McBride
Glowing Griffiths Gnat
Gordon Mankins
Puff's Peacock and Orange
Mike Cotio
Bug-Eyed Aunt
Stan Dunn
?
Dan Zambon