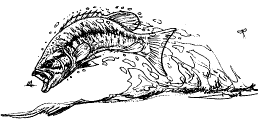 Check it Out



Headwaters:
a fish and angling art show
Here is a great selection of Hunting & Fishing magazines.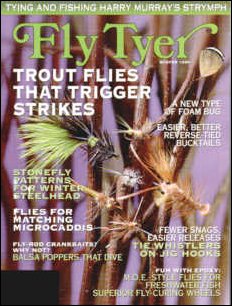 With 1200 Magazines to choose from you just can't go wrong
Help support this site by supporting our affiliates
All intellectual property and Pictures Copyright© of Robert Morger 1999. No reproductions of any material on this site is permitted without the express permission of the owner. All rights reserved.
The Onelist logo is a copyright of Onelist,Inc Copyright © 1998-1999, ONElist, Inc. All Rights
Reserved.
If you have suggestions or questions please contact rmorger@juno.com
Powered by counter.bloke.com
Fall Flying Ant
Steven Heuser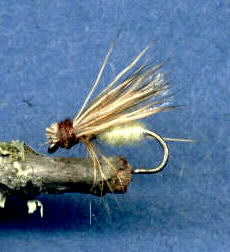 Steven Heuser
"Fall Flying Ant"
from Ross A. Mueller's book titled "Flies that catch trout and how to fish them. Upper Midwest Year – Round Guide"

Hook: Standard dry fly hook like TMC 100
Thread: Brown 8/0
Abdomen: Yellow SLF, mixed with yellow Australian opossum
Thorax: Brown Australian opossum
Underwing: Twinkle organza
Overwing: Elk hair
Hackle: brown, clipped top and bottom

Tying notes: Tie a prominent yellow abdomen and a small brown thorax. Tie in under wing then hackle and add a bit more to thorax, wind hackle over thorax, trim and tie in sparse hair wing.

I did not have any Australian opossum so I substituted in some Super Fine. The Twinkle organza is something that you can pick up at a fabric store like Hancock fabrics. It cost only a few dollars for a yard and a yard will last you a long time. I'll try and put a peace of it with each fly. Twinkle organza also makes great wings for Trico spinners.

Fishing notes: When I first saw this pattern in Ross' book I did not give it much thought, but I tied one up any way and stuck it in my fly box. I all most for got about it until later that summer when I was out fishing hoppers on the Tomorrow river. The fish were paying little attention to my hopper and there were steady rises on the river. So I put my C&R net in the film of the water so see what they were eating. I found that they were keyed in on this same Fall flying ant I had stuck in box many months ago. I quickly tied this fly on and started catching fish. This is a fly that you should have one or two of in your fly box. Thus it's a great fly for a swap.