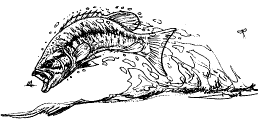 Check it Out



Headwaters:
a fish and angling art show
Here is a great selection of Hunting & Fishing magazines.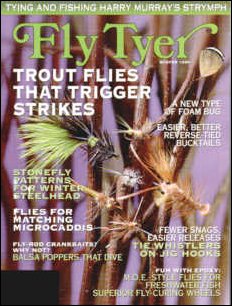 With 1200 Magazines to choose from you just can't go wrong
Help support this site by supporting our affiliates
All intellectual property and Pictures Copyright© of Robert Morger 1999. No reproductions of any material on this site is permitted without the express permission of the owner. All rights reserved.
The Onelist logo is a copyright of Onelist,Inc Copyright © 1998-1999, ONElist, Inc. All Rights
Reserved.
If you have suggestions or questions please contact rmorger@juno.com
Powered by counter.bloke.com
Furnace Ant
Tied by Ray Maltby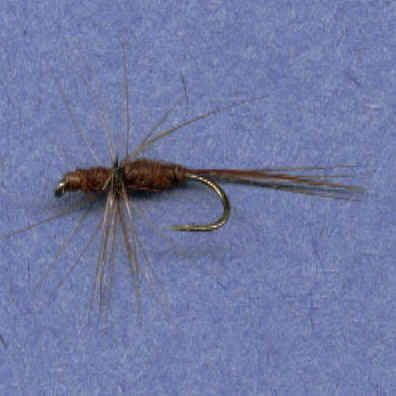 Furnace Ant

Hook: Dai Riki 305 size 14
Body: Ultrafine dry fly dubbing
Tail & Wing: Furnace hackle
Thread: 6/0

Instructions

Tie on one eye length back, and wrap a thread base back to barb then tie in a tail of Furnace Hackle fibers. Dub and form a tapered abdomen to mid point of hook. Tie in a small hackle, and palmer it, two or three turns, tie off and trim. Dub and form a head section. Form a small head whip finish and cement.