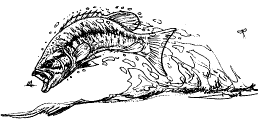 Check it Out



Headwaters:
a fish and angling art show
Here is a great selection of Hunting & Fishing magazines.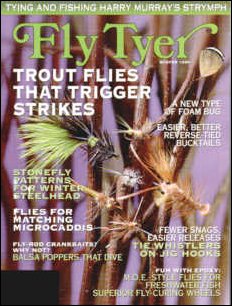 With 1200 Magazines to choose from you just can't go wrong
Help support this site by supporting our affiliates
All intellectual property and Pictures Copyright© of Robert Morger 1999. No reproductions of any material on this site is permitted without the express permission of the owner. All rights reserved.
The Onelist logo is a copyright of Onelist,Inc Copyright © 1998-1999, ONElist, Inc. All Rights
Reserved.
If you have suggestions or questions please contact rmorger@juno.com
Powered by counter.bloke.com
Fun with Furry Foam Swap
SwapMeister Robert Morger

Due to an unexpected windfall I have become the owner of a great deal of Furry Foam in 2 colors, Thanks Alan. So I propose a Swap send me a self addressed stamped envelope(55 cents) and I will send you 2 pieces of Furry Foam apx 4"x 6" in size. The colors are a camel brown and a very light tan you wil recieve one of each. Use the foam to tie up a set of flies 17 total and send them to me. One set will go to Alan for his generosity, 1 set to the Virtual Flybox and I will post a set on this site. If you want a different color than the tan or camel Furry foam excepts dye or permanent ink very well.
SwapMeister
Robert Morger
Robert Morger
Colin J. McPherson
Gary M. Miller
Ray Gattus
Jack Reynolds
Eric Kolcinski
RHpiscator@aol.com
Jimmie Toney

Jack Miller
Arrived
Todd Snader

Hair Foam Beetle
Jason Akl
Michael Anderson
Ed Engelmann
Furry Foam - Paddle Wire - Streamer Nymph
Bruce Whittle
Crawdad
Darrin K Essex


Derek Debowski