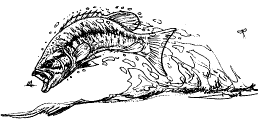 Check it Out



Headwaters:
a fish and angling art show
Here is a great selection of Hunting & Fishing magazines.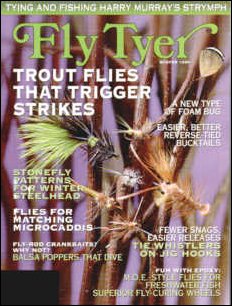 With 1200 Magazines to choose from you just can't go wrong
Help support this site by supporting our affiliates
All intellectual property and Pictures Copyright© of Robert Morger 1999. No reproductions of any material on this site is permitted without the express permission of the owner. All rights reserved.
The Onelist logo is a copyright of Onelist,Inc Copyright © 1998-1999, ONElist, Inc. All Rights
Reserved.
If you have suggestions or questions please contact rmorger@juno.com
Powered by counter.bloke.com
Grizzly Ant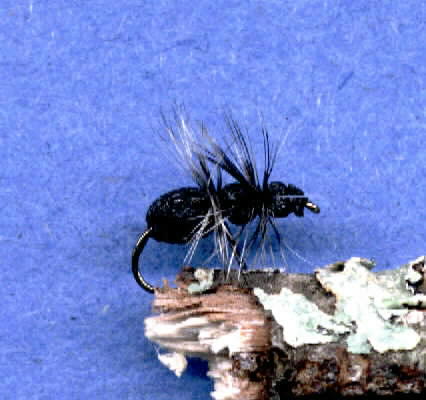 Grizzly Ant:
Jeremy Christensen
(at least I made it up myself, who knows if it has been tied by several others)

Hook: no 16 Dai-Riki dry fly hook
Body: 1/8" black foam cut 3/16" wide
Legs: grizzly hackle

Instructions: Cut a long piece of foam 3/16" wide off a foam sheet. Tie in at the butt section. measure approx. 1/2 hook length, tie in first section. Now that you have the section, tie in the hackle from the top, spin a turn or two and then tie off. Clip hackle, repeat for middle section, tie in the hackle again, clip and tie in the head. That's all there is to it. By option you could tie in a bit of yellow yarn, egg spinning material or other indicator, however I like to leave it all natural.