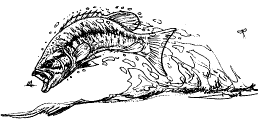 Check it Out



Headwaters:
a fish and angling art show
Here is a great selection of Hunting & Fishing magazines.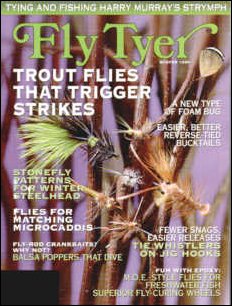 With 1200 Magazines to choose from you just can't go wrong
Help support this site by supporting our affiliates
All intellectual property and Pictures Copyright© of Robert Morger 1999. No reproductions of any material on this site is permitted without the express permission of the owner. All rights reserved.
The Onelist logo is a copyright of Onelist,Inc Copyright © 1998-1999, ONElist, Inc. All Rights
Reserved.
If you have suggestions or questions please contact rmorger@juno.com
Powered by counter.bloke.com
The thumbnails arrived. SUPER!!
Here is a price list from mu Word. Hope it comes thru ok.
www.hotyellow98.com/conranch/FlyTying.html
Hackles Saddles
Grade 1 $65.00 ea. Grade 1 $45.00 ea.
Grade 2 $44.00 ea. Grade 2 $32.50 ea.
Grade 3 $26.00 ea. Grade 3 $24.00 ea.
Because of high demand from our customers we do supply a limited number of full skins.
Price ea. Grade 1 $120.00, grade 2 $100.00, Grade 3 $75.00
Two half necks of different colors may be ordered at full skin price. #2 only
Other NEW Items for 2000 are:
Whole tails $2.00 ea.
Whole Wings $1.50 ea.
Genetic Dry fly Mini Packs (about 30 neck hackles per pkg.)
small, med, large,your choice $2.50 per pkg.
Marabou Spade Hackle about 100 count per pkg, $3.50
Body Marabou Patches - skins (lots of wets) #1 = $11, #2 = $7.50
We raise Jack Russell Terriers. Prices run from $400 to $600 each, buyer paying for shipping. These pups are from old hunting stock and are beautiful 12 to 13 inch dogs. Excellent house dogs and very inteligent. Contact us for avalibility
Order from the internet Conranch@ipeg.com
You may pay by snail mail: Check or Money Order
Make check payable to:
Either Dennis Conrad or Liz Conrad
35926 N. Conklin Rd.
Elk, WA 99009
509-292-2141
Change it or use it as you see fit. Sorry about the large letters. Don't know how I did that?
When you sent the skins back, how about including a small piece of that mink, I might like to try it in dubbing.