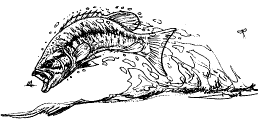 Check it Out



Headwaters:
a fish and angling art show
Here is a great selection of Hunting & Fishing magazines.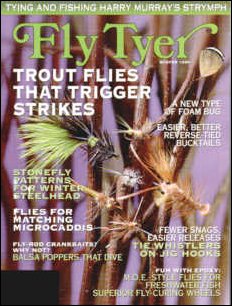 With 1200 Magazines to choose from you just can't go wrong
Help support this site by supporting our affiliates
All intellectual property and Pictures Copyright© of Robert Morger 1999. No reproductions of any material on this site is permitted without the express permission of the owner. All rights reserved.
The Onelist logo is a copyright of Onelist,Inc Copyright © 1998-1999, ONElist, Inc. All Rights
Reserved.
If you have suggestions or questions please contact rmorger@juno.com
Powered by counter.bloke.com
The Jungle People

It was Day 4 in Nicaragua. The previous days have not been easy. Physically, they have been fatiguing, as the lack of sleep combined with the heat and strenuous fishing had begun to take its toll upon my resources. Mentally I was exhausted. My mind had been stretched to its limits and then pulled far beyond them. The overload of information and stimuli had caused not only haunting dreams, hallucinations and jumbled thoughts, but had begun to effect me physically. My balance was off, my hands trembled. I could not think comprehensibly. I was however, still having the time of my life fishing. I began to think that perhaps I was a bit too sensitive.

Bertie and I rode with Jaime back to Fish Creek that morning. Two of the other boats from the Rain Goddess showed up while we were there. One held the two flyfishers and the other held two of the guys from the Eagle Claw gang fishing with spinning gear. I could sense their frustration as time after time they went up and down the creek, trying to find a place to catch a fish and each time they passed, my rod was doubled over with another nice fish on.

The day went on like that, with them catching nothing and Bertie and I hooked up almost all of the time. We stopped for a short lunch and then fished some more. Around mid afternoon we headed back in to the Rain Goddess. Peter and Dave had gone to Black Creek to fish and they would not return until almost dark.

As the other anglers from Fish Creek returned to the Rain Goddess, they would ask a million questions. They would complain about their guides. I would set them straight and tell them there was nobody to blame but themselves. The fish were there, the guide had taken them there, it was up to them to catch them. I tried to explain to them the methods that I used, in casting a nymph out, letting it sink and then slowly stripping it in, in 5 or 6 inch strips with a few seconds to allow it to sink again in between. They told me I was crazy.

I tried to explain to them about the way the mojarra sit underneath a popper for up to a full minute at times studying it before they take it. I tried to explain to them that the proper way to set the hook in them was with a snap of the wrist to the side, and not a trout hookset. They told me I knew not what I spoke of. I told them I had caught well over 30 fish that day and asked them how many they had caught. That would shut them up. I could tell they did not like being told anything by someone half their age. I shut up as well. I wanted to keep the peace that the afternoon was bringing me.

Lunch was served on the Rain Goddess, a gourmet meal for sure. It was a far cry from the meals that I had been eating at the hotel, where I had so far dined upon rat and iguana and wild peccary soup. It was rich and sat on my stomach. We went back to the bottom deck to await the arrival and adventures of Peter and Dave. They had not done too well in Black Creek. I went with them back to the hotel and we had dinner. From there it was back to the Rain Goddess to bid Bertie farewell. He was to return the next morning to his home in Ft. Walton Beach, FL. We sat and we drank and Garry joined us and the five us sat there late into the night, with Big John, the 15 foot long crocodile that lives in the lagoon where the Goddess was anchored, watching on. We shared adventures and stories and fishing tales from all around the world and drank. Finally we said our good byes and went back to the hotel for some sleep. I would get some, but not much. My dreams that night were worse than any had been so far.

Once again I found myself down on the dock as the sun rose. Peter and Dave and their boat boy Omar came down just after dawn, and after a quick breakfast we were off again to Fish Creek. Another day passed of Mojarra and Guapote and Machaca and Viejitos. Omar was young, but learning quickly about how to manage a boat containing flyfishers. Peter and Dave and I stood side by side in the boat and all made casts together. It is not easy to cast with three people on a boat. Luckily the three of us were experienced enough to do so. Dave is a short caster, and Peter and I had to adjust our casting to make casts from short distances. It is not easy for me to do, but I can do it if I must.

I hooked into a huge guapote. I was using a 30 lb tippet, but after just a few short seconds, it had broken me off. I tried to turn the fish in every direction that I could but it did not do any good. It finally took off for a log and that was the end of the story. Peter and Dave stood there dumbfounded. I put away the 5 wt and picked up a 9 wt rod and tied a clouser onto the tippet. It was time to see if I could hook into one of the many tarpon that kept rolling all around us. While Peter and Dave continued to catch many fish, I failed to hook a single tarpon, though I did have one bump my fly once. It was just not to be, perhaps it was too late in the day. The bite had begun to turn off for my companions as well.

We left Fish Creek in time to see the black clouds rolling in. We raced the storm to the hotel and made it just in time to unload the boat before the downpour began. While they both went for a nap, I stood outside in the rain and felt it upon my face. It had been a long time since I could stand in the rain and not freeze. It had been a long time since I had heard real thunder. I prayed for lightning, lightning like I had known at home in FL, but my prayers were not answered. I realized how long it had been since I had seen lightning and how much I missed it. My thoughts turned to home. Perhaps it was time.

We did not fish that evening. We were to leave the following day, but things happened and we could not get out until the next, so we all retired early and each of us slept right through until the morning. I awoke disoriented, wondering why I had managed to sleep the whole night through without a single nightmare. I did not question it. Instead I finished packing my things and carrying them to the boat. We would be following the Coronel, the transport boat from the Rain Goddess out. The rivers had dropped even more since we had made our way in, and it would make for a dangerous ride for both of the boats had they had to do it alone. Together there was safety.

We made our way back down the rivers. One solitary huge crocodile was all that I saw. A bright blue kingfisher flew alongside of us for a long ways. I wondered about the kingfisher, and thought of how much alike we really were. I thought back upon the people of the jungle, and realized many things about my own life. I realized how good I had it. I have lived out of a suitcase for many months now and have little in the way of material goods with me and yet, I can not recall being happier. These people have it hard, and yet, they do not realize they do. They have nothing with which to compare it. This life is all that they know. A trip to the supermarket means a 12 mile paddle up and then back down a river to a place where they sell fruits and vegetables. Their meat is hunted or caught on small handlines that I see them fishing with regularly. Their laundry is done in the river. Their food is cooked in a coal pot. I wondered if I would ever again complain about things like that.

We rode on, the Coronel always within our sights, save for one scary moment when we ran aground. The sand got into the motor, the alarms went off and the scramble for a heavy piece of mono to run through the ports began. Finally we were back in business and somehow managed to catch up with the other boat again. We stopped at one house along the river and were greeted by a man and a woman and about 15 children. Each was about 10 or 11 months older than the next and they were all brown children, save for one little boy, whose skin was as white as paper, freckled and he had a headful of red hair. His eyes were the brown of his family. I watched genetics at work as all of the other children hung back. I watched as this boy and this boy alone came to the boat and looked and wondered and watched as we purchased a load of freshwater shrimp, which many would consider small lobsters. I saw how he was ostracized by the rest of the family and saw too that he did not seem to care. He was the most independent child I had ever seen. It was interesting to see.

Back through the checkpoints we went, and I was greeted by my touchy feely friend again, only this time with so many people around with the load of folks returning to Puerto Viejo from the Goddess aboard the Coronel he did not try much. Only the Doc and I got off of the boats, carrying all of the passports for our respective boats. The Doc speaks Spanish. He told me that the guard had told them that I was an amazingly tall woman and that I would make good breeding stock. I was glad to be getting out of there. As we were leaving, I managed to take one too many steps into the water and sank to my waist in horrid sulfuric water. I wondered how the people drank this water and bathed in it. Within minutes it began to burn.

We had picked up three passengers at the guard station and would be taking them to Puerto Viejo with us. It was a man and woman and their little girl. They simply turned their heads as I changed my clothes right there on the boat. I did not care. The water stung my skin. Onwards we went, and I could feel the apprehension and mystery of the jungle behind me getting further and further away. I reflected on all that I had learned, had experienced, had felt, had wondered. As I looked back, I began to look forward as well. Home sounds good. I long for a cold shower and a meal that does not consist of beans and rice. I miss my family, my friends, and I miss wading in the waters of the lagoon. I wondered how much longer I would survive in paradise. I knew right then and there, on the river coming home from Nicaragua, that I would soon be leaving this place and heading back to the waters I knew and loved the most. Soon, I will be going home.

For now, home is still the house on the hill overlooking the city of San Jose, where my hammock swings out front under the skies and in the breezes off of the mountains. It was good enough just to be back to that. I unloaded the truck, unpacked my things and headed for the shower. I reveled in the small amount of hot water that we have here and as I got out of the shower to dry off, I looked into a mirror for the first time in a week. I barely knew the woman staring back at me. She looked old. Her eyes were those of someone three times my age, and her posture was that of someone who had just walked across the plains of Hell and survived. I wondered who she was, and how well I would get along with her. I am still finding out.