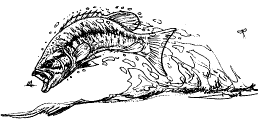 Check it Out



Headwaters:
a fish and angling art show
Here is a great selection of Hunting & Fishing magazines.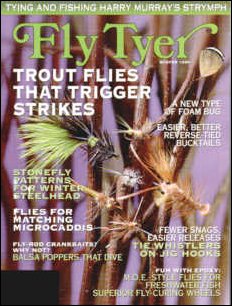 With 1200 Magazines to choose from you just can't go wrong
Help support this site by supporting our affiliates
All intellectual property and Pictures Copyright© of Robert Morger 1999. No reproductions of any material on this site is permitted without the express permission of the owner. All rights reserved.
The Onelist logo is a copyright of Onelist,Inc Copyright © 1998-1999, ONElist, Inc. All Rights
Reserved.
If you have suggestions or questions please contact rmorger@juno.com
Powered by counter.bloke.com
Modified Deceiver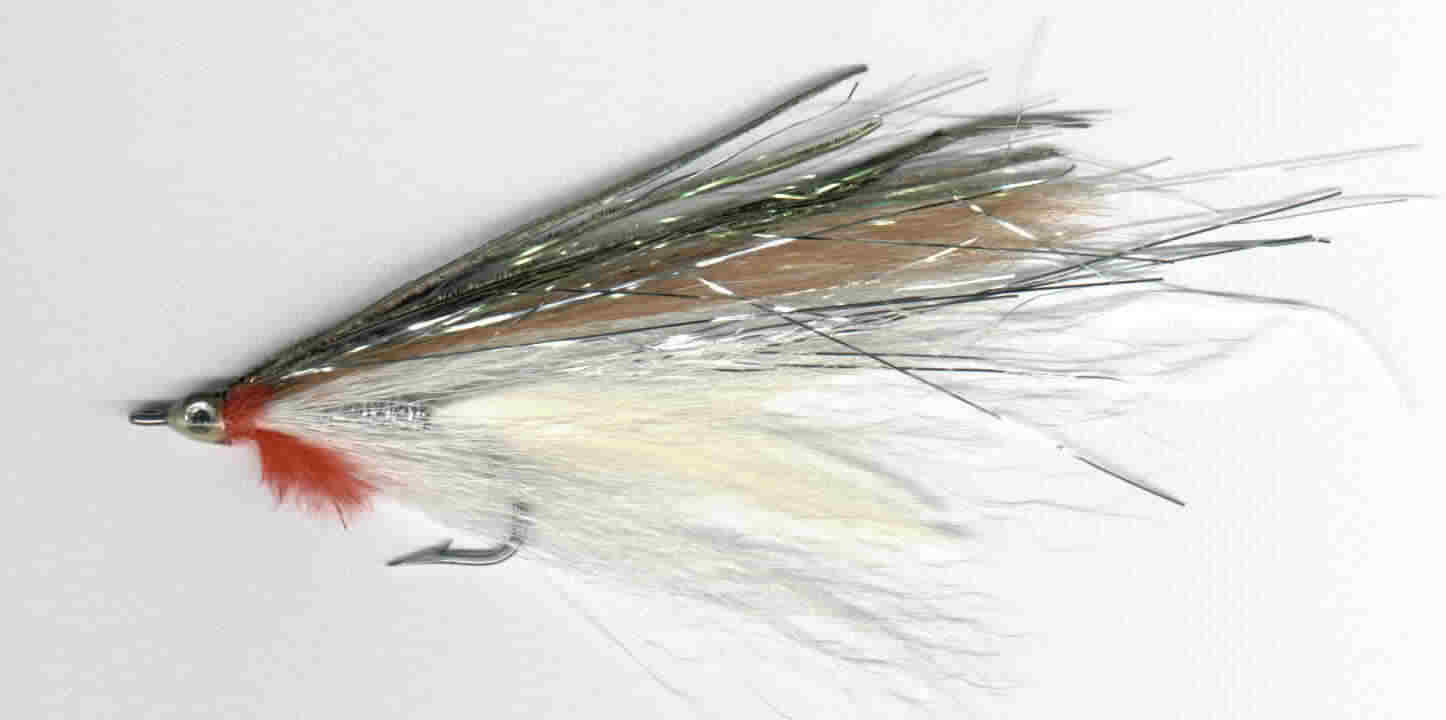 Tied by Darrin Krug
Originated by Lefty Kreh
Materials
Hook Mustad 34007 3/0 to 5/0
Thread White monocord or smaller
Tail 4-8 white saddle hackles
Body Silver braid material
Collar White bucktail
Throat Red marabou
Wing Brown Superhair under silver and green Flashabou under peacock herl
Head Build up and shape with thread
Eyes Small prizmatic stick ons
Instructions
1. At hook bend tie in 4-8 white saddle hackles splayed outwards.
2. Wrap body two thirds of the hook shank length with silver braid material.
3. Tie in a collar of white bucktail all the way around the hook shank.
4. Tie in a collar and beard using one red marabou feather.
5. Start to build the head to shape using white thread.
6. Tie in the wing of silver and green flashabou over a small clump of brown Superhair.
7. Finish building head to shape. Tie in 6-8 strands of peacock herl facing forward past the hook eye.
8. Bring thread back to the collar, fold back herl and make a couple of wraps of thread and tie off.
9. Add small prizmatic eyes and coat head with epoxy.