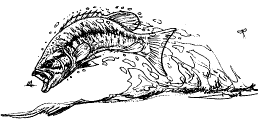 Check it Out



Headwaters:
a fish and angling art show
Here is a great selection of Hunting & Fishing magazines.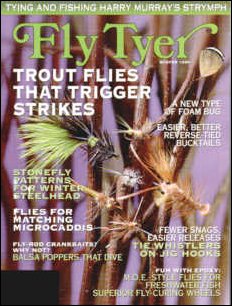 With 1200 Magazines to choose from you just can't go wrong
Help support this site by supporting our affiliates
All intellectual property and Pictures Copyright© of Robert Morger 1999. No reproductions of any material on this site is permitted without the express permission of the owner. All rights reserved.
The Onelist logo is a copyright of Onelist,Inc Copyright © 1998-1999, ONElist, Inc. All Rights
Reserved.
If you have suggestions or questions please contact rmorger@juno.com
Powered by counter.bloke.com
The
North Arkansas Fly Fisher's
SowBug Roundup
The SOWBUG ROUNDUP is to held on March 17 & 18, 2000, at the Baxter County Fairgrounds in Mountain Home, Arkansas.
Activities will include seminars on all aspects of fly fishing, tying demonstrations from up to 70 expert fly tyers, casting classes and more. Expect to see vendors there showing of all types of fly fishing goods.


Food and beverages will be available on the premises all day.
Show admission is $5.00 for adults for both days. Under 16 admitted free when accompanied by a parents.
More information can be found at the North Arkansas Fly Fishers Webpage