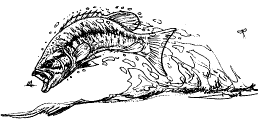 Check it Out



Headwaters:
a fish and angling art show
Here is a great selection of Hunting & Fishing magazines.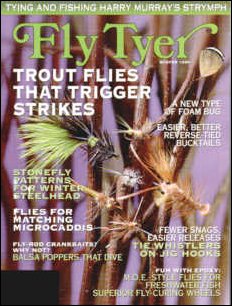 With 1200 Magazines to choose from you just can't go wrong
Help support this site by supporting our affiliates
All intellectual property and Pictures Copyright© of Robert Morger 1999. No reproductions of any material on this site is permitted without the express permission of the owner. All rights reserved.
The Onelist logo is a copyright of Onelist,Inc Copyright © 1998-1999, ONElist, Inc. All Rights
Reserved.
If you have suggestions or questions please contact rmorger@juno.com
Powered by counter.bloke.com
Wet Flies
hosted by Robert Morger
The venerable wet fly not as used as it once was but still a great fish taker. Join up to 15 other tyer's in sharing their fish catching patterns.

Flies need to be in the mail no latter than May 21, 2000.
Hooks should range in size from 28 - 8 and be designed for coldwater species. Any materials are allowed in the construction of these flies. Patterns can be of any level of tying.
E-Mail the SwapMeister with detailed material list and tying instructions. If you would like to add fishing instructions or other facts that pertain to the pattern that would be greatly appreciated.
Participants and Patterns
Thom Daniel


Royal Ross

David Colyn


?

Doug Britton


Professor

Scott Neuhard

?

Tom Littleton

?

Don Johnson

?

Steffan Anderson

?

Tom Tully

Henry's Fork Soft Hackle

Robert Morger

Partridge and orange variation

Jimmie Toney

March Brown Spider

Ron Schade

Dark
Watchet

Alan Grombacher

?

Bill Frazier

Green and Grouse Soft Hackle w/thorax

Ian Mitchell

Evening Wee Wet

Kevin Rooney


Paddys' Greenwell