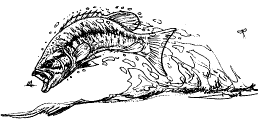 Check it Out



Headwaters:
a fish and angling art show
Here is a great selection of Hunting & Fishing magazines.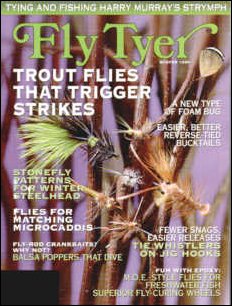 With 1200 Magazines to choose from you just can't go wrong
Help support this site by supporting our affiliates
All intellectual property and Pictures Copyright© of Robert Morger 1999. No reproductions of any material on this site is permitted without the express permission of the owner. All rights reserved.
The Onelist logo is a copyright of Onelist,Inc Copyright © 1998-1999, ONElist, Inc. All Rights
Reserved.
If you have suggestions or questions please contact rmorger@juno.com
Powered by counter.bloke.com
A while back I wanted to tie up a bunch of really large flies. The kind you would throw at really big saltwater pelagic, marlin, wahoo, sailfish, dolphins and the like, the stuff dreams are made of. I tossed in a bunch of internet buddies and this is what we came up with....................Enjoy!
Big Flies For Big Fish Swap
Click on the picture to see pattern.
| | |
| --- | --- |
| Broggies Dolphin | Modified Deceiver |
| Disastrous Deceiver | Nearnough Squid |
| Abel's Holy Mackeral | Nylon Mullet |
| Sar-Mul-Mac | Streaker |
| Tres Generations Modified | Squid Fly |